Cheshire Moon would like to thank this year's supporters and sponsors of the Thousandaire Brunch:


I always had a thing for playing dress up. I ran through every bottle of Aqua-net in Texas practicing the perfect hot-roller set.  
I am specialized in hairdressing, hair coloring and education, as well as as being an accomplished make-up artist. I offer my own special blend of superb quality artistic and educational works. I pride myself in being a versatile asset to any creative team or project.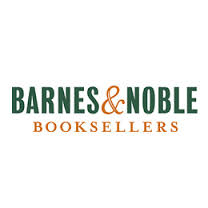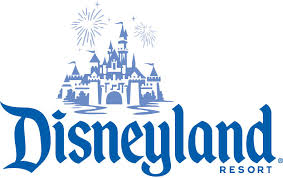 We're all about bringing a fresh experience for your special day.  To us, eating healthy means balance of flavor and using foods that are fresh, and as local as possible . We're able to source our products often direct from the farmers, ensuring that the food you get is handled by the least amount of hands possible.When you eat with us, you'll be able to taste and smell the freshness and quality of the raw products. Chef Glen scours the markets daily, picking out the best and brightest of the bunch so the flavors of your party will pop. Often times the produce was picked by the farmers just that morning.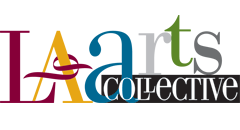 Our classes are designed for families and members of the community of any age and level who are interested in developing artistic knowledge and individual expression through the fine arts & fitness. Study of the arts are an important aspect of human development. Artistic growth instills a sense of confidence, self worth, and respect. The arts develop problem solving skills, dedication, a sense of timing, rhythm, balance, and harmony. Through instruction in the arts we aim to inspire, motivate and build community. We build artistic community and appreciation through ongoing classes, workshops, guest artist instruction/presentation, and performance opportunities for our students and community members.


The Pilates Connection is dedicated to providing the highest level of Pilates instruction to the Marina del Rey, Venice, Playa Vista, Mar Vista, Santa Monica, Culver City and surrounding areas. Our private, semi-private and group reformer sessions are designed to accommodate a variety of schedules, needs and interests. Located inside 3007 Washington Blvd with state of the art equipment from Peak Pilates. Peaceful and tranquil space nestled around a massage and nail salon, spray tan and waxing studio.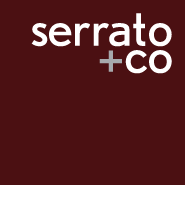 Serrato+Co. was founded in 2009 by Southern California native Gabriel E. Serrato-Buelna to fill a need in a crowded market of average PR agencies. Serrato-Buelna brings passion, insight, integrity and foresight to every project that he leads or supports. A world-traveler and trend-spotter, Serrato-Buelna continually creates synergies for clients with some of the world's leading brands, which goes above and beyond the typical publicist "pitch-and-place" philosophy. In addition, he has the panache to bring together the best possible creative team, based upon the project or client's needs, so that they are taken care of in ways unimaginable, including coverage across all media platforms. Serrato-Buelna's hands-on approach to doing business, competitiveness, interest in the world, genuine curiosity about human-nature and desire for a high-level of achievement creates a unique partnership relationship that clients find indispensable.

Sing Out Loud Karaoke and DJ hosts a wide variety of parties. Serving the greater Los Angeles area, we bring the karaoke right to you! We will set up indoors or out and in just about any size room. Set-up for karaoke is simple; we can have you up and singing in about 30 minutes.  Click here for more info and bookings.

"JUST BECAUSE YOU'RE ALIVE DOES NOT MEAN YOU ARE LIVING" 
So many of us get caught up in the day-to-day of life, negative thinking and what is expected of us that we forget to dream and to set goals that align with our passion and our values.

My mission is to help clients map their life based on the level of joy & fulfillment they want to experience in their lives.  I will  raise your awareness and level of consciousness so that you are living your ABSOLUTE BEST LIFE, you  do the things you love and love the things you do. 

Ruth's passion for food began as a young child learning traditional cooking from generations of women in her Moroccan/Jewish family. Her mother, grandmother and aunts sat her on kitchen counters where she watched and learned a love for family, friends and incredible food. She then created new traditions with her husband and three boys. Growing up in Los Angeles, Ruth developed a passion for food that inspired her to choose cooking as a career. Beginning in 1998, she co-owned Flint's Restaurant in Santa Monica, and began teaching cooking classes to novice and enthusiastic home chefs. These same groups still meet today on a monthly basis and learn about everyday cooking and entertaining.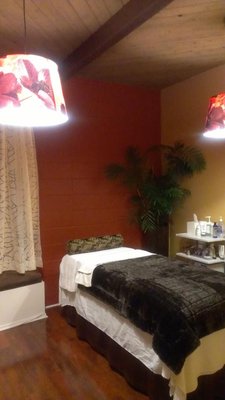 TERAMAI is a Waxing Studio established in 2004 located in Marina Del Rey.
Tera Wilson is a qualified therapist that has had rigorous training to ensure that she has the benefit of an intimate understanding and knowledge of the body and the skin physiology, as well as the chemistry behind cosmetics and product ingredients. Clients are seen by appointment only at TERAMAI to  provide individual attention to clients and make them a priority while having their services and in an exclusive waxing studio. In today's fast paced world it can be a struggle to call for an appointment while at work or on the go. We offer convenience and the privacy needed to schedule your services online 24/7. You can view every opening available in real-time up to 12 months in advance. We are about results, being efficient, professional and friendly.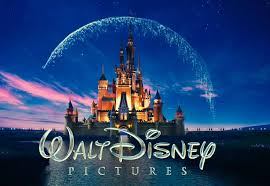 William Turner Gallery has represented mid-career and emerging artists since its inception in 1991. William Turner Gallery began on the historical "Market Street" in Venice, California. The gallery now occupies an impressive 5000 sq. foot space at the Bergamot Station arts Center in Santa Monica, California.
Focusing on museum quality exhibitions and secondary market art sales, William Turner Gallery has upheld a reputation for respresenting some of the most exciting contemporary artist's in Los Angeles. The gallery's knowledgeable staff works hand in hand with clients, contemporary interior designers, and architects to match investment quality artwork with the most refined living and corporate spaces.