The DANCESCAPE XV Gala was held Wednesday, May 8, 2013 at Club Nokia, downtown at LA Live.  It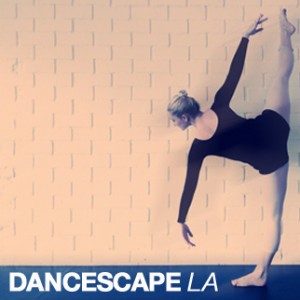 was hosted by Chehon Wespi-Tschopp, winner of Season 9 "So You Think You Can Dance."
Now in its 15th production, DANCESCAPE is a benefit event featuring live performances choreographed and performed by seasoned professionals
and the dance world's fastest rising stars. Proceeds from each Dancescape production are donated back to the community in the form of proposal funding and program grants to support arts and music education initiatives in local schools.

Our host, Chehon Wespi-Tschopp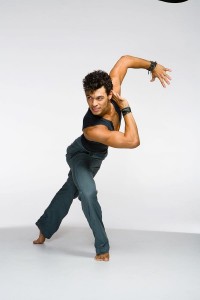 Chehon was born in Chicago, IL and raised in Sydney, Australia and Zurich, Switzerland. He began dancing at the age of 13 and at 14 was offered a spot at The Royal Ballet School, London. Whilst still a student Chehon received many prestigious dance and choreographic awards, including the Grand Prix at the 'American Dance Competition' and the coveted 'Ursula Moreton Choreographic Award' in London. Chehon has been invited on various occasions to perform for the Royal Family of England and in Copenhagen for the Queen of Denmark. Upon graduating from the RBS, Chehon joined the Los Angeles Ballet in 2009 where he performed various principal roles.

In 2011 Twyla Tharp invited Chehon to join her award winning Broadway Show 'Come Fly Away'. Chehon joined the cast of CFA as the youngest company member, where he performed all the leading roles. His performances and capability to command the stage earned him rave reviews across the US, proclaiming him as one of the strongest and most promising young dancers of today.
Chehon put a hold on his dancing career in 2012 to audition for the FOX hit TV show 'So You Think You Can Dance'. It was his eagerness to grow as an artist and expand his horizon that prompted him to do so. In the course of the show Chehon performed some of the most memorable routines in the history of SYTYCD. His emotional journey and capability to grow as a performer won over the hearts of America and he went on to take the title of 'Americas Favorite Dancer'. Since then Chehon has been seen on the SYTYCD Top10 National Tour, he was featured on the Cover of Dance Spirit Magazine, appeared on the ELLEN show and guest starred on the popular TV series 'Bones'.

Chehon has already made 2013 his biggest year yet, landing his first starring role in a full-length feature film, 'East Side Story'. He has also set up his own US Dance Convention Tour 'CheForce The Convention' which begins this Fall.  He is also proud to announce the launch of his self initiated project and unique clothing brand for movers: 'IAMFORCE', with which he aims to inspire and give dance a louder voice.
Chehon would like to thank his family and all the special people who love and supported him throughout his journey.


ARTISTS
8 Flavahz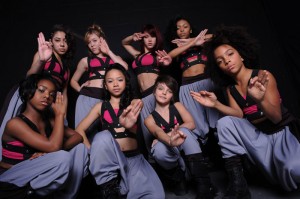 Receiving praise from Janet Jackson, Zendaya Coleman, Ciara and Lil Mama; 8 Flavahz is the youngest female dance group ever to hit the stage of MTV's America's Best Dance Crew.
Ranging in age from 11-18 years old, and trained in ballet, jazz, Tahitian, gymnastics, and hip hop, the girls from Honolulu, Hawaii, and Los Angeles, California used Skype to practice their moves prior to auditioning for the show….
Together, they became the crew to beat on season 7 of MTV's "America's Best Dance Crew" by becoming runner ups in the season finale and brought down the house with the best performance of the season, with their version of Madonna's "Vogue".
8 FLAVAHZ continues to capitvate audiences all over the world by being featured in China's version of AGT, premiering in Ciara's hot new video "Got me Good", touring the country in the NRG Dance Project and performing on VH-1 Divas award show.


Alex Little

Ashleigh & Ryan Dilello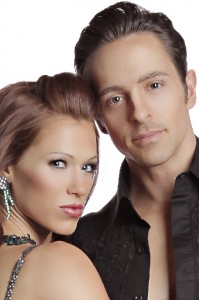 Ryan and Ashleigh Di Lello are Latin ballroom champions known for their guest performances on ABC's DANCING WITH THE STARS and for being the first married couple to be voted all the way to the finals of the hit FOX television show SO YOU THINK YOU CAN DANCE. They were the stars of the Broadway show BURN THE FLOOR and Ryan is a current pro and season 3 champion of the Latin version of DANCING WITH THE STARS.
Ryan and Ashleigh have also choreographed and performed on programs such as THE ELLEN DEGENERES SHOW, DROP DEAD DIVA, and BONES and they recently choreographed and appeared in the Hollywood movie 'What to Expect When You're Expecting' with Cameron Diaz. Ashleigh and Ryan have taught and performed ballroom dance in more than thirty countries around the world and feel blessed to share their talent together as a married couple.
Blue13 Dance Company is a contemporary Indian dance theatre ensemble based in Los Angeles, California. Since 1999, the company has performed all over the United States and abroad in it's signature Neo-Kathak and Bollywood-Tech styles, modern dance work that is highly energetic, colorful, and theatrical, and inspired by the classical and cultural dance of India. The Company's mission is to advance non-traditional contemporary dance, while preserving and cultivating the cultural and classical forms of India. Translating dance into enduring societal contributions, Blue13 dispels cultural stereotypes and connects diverse communities through cross-genre and multicultural live performances, dance education, and outreach that inspire global unity and togetherness. COMING UP: FIRE & POWDER, AUGUST 3, 2013 FORD AMPHITHEATRE, HOLLYWOOD. Inspired by Romeo & Juliet and Westside Story, Hip Hop Capulets battle Bollywood Montagues in this dance theatre spectacular. More on the show: www.blue13dance.com.
Artistic director, Achinta S. McDaniel reinvents the cinematic Bollywood concept for the live concert stage, pulling precision, musicality and emotion from her ensemble to create work as rebellious and unconventional as its creator. Storytelling through dance is central to the company, as is a continual exploration of technique and collaboration with its diverse performers and choreographers. The work is moody and emotional, and may range in one piece from a joyous quintessentially "Bollywood" high to a dark and brooding low- a group of 13 dancers satirizing Indian cinema, to a rhythmic footwork assault performed by 2 dancers with bell-clad ankles. Blue13 presents the audience with an intelligent experience of performance that turns the cultural stereotype of Indian dance on its head. The ensemble has performed critically acclaimed works all over the U.S., in Europe, and North Africa, and has worked with renowned artists including Timbaland, Dustin Hoffman, Anupam Kher, director, Todd Haynes, Boman Irani, Manasi Scott, and legendary songstress, Kavita Krishnamurthy. Director McDaniel and the company have also had work featured on feature films and commercials, and on television programs on MTV, CBS, NBC, WE, Sony TV, and on PBS.
Blue13 teaches LA's longest running Bollywood Bhangra Beats ™ classes at studios all over the city. See them recently featured on KTLA News: http://youtu.be/_LBBCtqBOZw
Bringing young dancers and professional choreographers together to create art in motion. Founded in the summer of 2011 by Andrea Jasper, along with her daughter, Kianna, and Dana Vaughns, collectiveÛth™ is a group of young artists from all over the country… joined together to by their love for dance!
What We Do!
collectiveUth encourages and provides opportunities for young people to do what they love in a positive, nurturing environment. We work closely with industry professionals to showcase emerging talent. We promote unity and support for one another.
One of the most sought after dancer / teacher / choreographers in the country, Dana has performed and taught dance both nationally and internationally. She trained extensively in ballet and modern with the Seiskaya Ballet Academy and later on a full scholarship to the Ailey School. At the same time she also studied hip hop, pointe, jazz, tap and African. When only a select few were chosen, Dana was honored to perform with the Ailey Company in Memoria. Dana joined Rhapsody The Company in 2001.
She has toured and performed with top artists including Beyoncé, Janet Jackson, Rihanna, Kelis, New Kids on the Block, Fantasia and the Latin sensation Thalia and others. Most recently Dana worked with Beyoncé for her "I Am….2009 Tour" as Assistant Choreographer, personally training and preparing Beyoncé for this tour. Dana has worked with top choreographers including Frank Gaston, Rhapsody, Brian Friedman, Gil Duldalao, Tony Michaels, Rosaro and others.
Dana Wilson is changing the meaning of the word "dancer". She specializes in all styles from contemporary to funk and commercial hip hop. Dana has worked on countless commercials, music videos, award shows, and movies ("Shrek 4", "Charlie Wilson's War" and "Dirty Dancing"). She appeared as a guest choreographer on SYTYCD Season 7, and has also performed on, "SNL", "Ellen", "Dancing With the Stars", "America's Got Talent", and "American Idol". Dana has worked with many recording artists including Justin Timberlake, Justin Beiber, Britney Spears, The Backstreet Boys, Joe Jonas, Kylie Minogue, and Florence and the Machine. She has also excelled as a creative contributor alongside world-renowned choreographers such as Toni Basil, Marty Kudelka, Tony award winner Andy Blankenbuehler, and Emmy award winner Wade Robson. In addition to the working on stage/ camera, Dana has become one of the leading voices of her community, as Dancers' Alliance Board member, SAG/AFTRA Ambassador, and creator of her very own Dance Industry web- series called "More Than Moves TV". She has lit the stage as a performer, become a passionate teacher and choreographer, but above all, is an admirer and student of movement with a soft spot for dance history, and a finger on the pulse of the future of the dance industry.
Denise Leitner, born and raised in Los Angeles, started her dance training at age 3. As a serious ballet student she received her training from Stephen Wenta, Stanley Holden and Margaret Hills. After her studies at the Royal Ballet School in London, Denise returned home and discovered her love for jazz and contemporary dance. She became assistant to master teachers and choreographers including Hama, Ben Lokey and Joe Bennett. Denise has choreographed across the globe for stage, screen television and music videos. She travels throughout the United States and abroad conducting workshops and master classes. Denise has trained numerous dancers who have gone on to work in all entertainment mediums and she is a private coach to many artists including Kate Hudson, Goldie Hawn, Topher Grace and Elizabeth Berkeley. She has worked with many artists including Bjork and Nona Hendrix. Her company, Dancer's Voice was founded in 1993 and has been critically acclaimed by the Los Angeles Times, and was nominated for a 2008 Lester Horton Award. The company continues to perform for dance festivals throughout the country. Currently a faculty member at Edge Performing Arts Center, she works intensely with young dancers working towards their professional careers. Denise is also a faculty member at Loyola Marymount University where she just completed her third commission for the University. Other faculty positions include Los Angeles County High School for the Arts, Santa Monica City College, Innerspark, UCLA, Maui Performing Arts Academy, and Idywilld School for Music and Art. Her adjudicating credits include the great Canadian dance Festival and Loyola Marymount University. Most recent choreographic credits include Tommy the Musical, choreography for Olympic and World Champion ice dancers Tanith Belbin and Ben Agosto, and movement coordinator for Columbia Pictures. Her work was recently featured at Pasadena's Dance Theater "Conversations with Choreographers" and Denise was presented the award for best choreography in the series.

Derrell Bullock is one of New York's and is now becoming one of Los Angeles' most highly respected dancer/teacher/choreographers in the industry today. He has worked with some of the most influential and sought after choreographers in the business, such people include, Laurieann Gibson, Frank Gatson, Brian Friedman, AJ Akamon Jones, Nick Florez, Rich and Tone, Tabitha and Napoleon, Kevin Maher, Rhapsody, Sheryl Murakami, and Jonte' just to name a few. Derrell has also had the opportunity to work and/or perform with such artist such as Madonna on her most recent MDNA tour, Beyonce, Queen Latifah, iIcole Scherzinger, Chris Brown, Souljah Boi, Nelly Furtado, Rihanna, Carmit Bacher (Former member of the Pussycat Dolls), J-Status, and Algebra Blessett just to start.
FLiRT Dancers, LLC formed in 2008, but came out in full force in early 2009. Formed by passionate and professional dancers who shared the love of performance, the girls decided to create a new group of female dancers that combine the perfect mix of sass, sex and power. After that, they have rocked the stages of Hollywood & Vegas events, music videos and film with their signature "flirty" style.

Josie Walsh, a native of Los Angeles, has danced professionally with the Joffrey Ballet, Zurich Ballet and Oregon Ballet Theatre. Josie's choreographic career began with the Zurich Opera and moved on to several freelance projects throughout Europe. Upon her return to Los Angeles she integrated this vast background into the commercial world.
Choreographic credits include: "GET UR BALLET ON" video DJ JEALOUS ANGEL, "Underground Comedy" feature film, "YAHOO" national commercial, UTV logo Identity, A&E "The Cleaner", Walt Disney's feature of "Tinker Bell", Starz "Torchwood", MGM movie premiere Bullet Proof Monk, CBS sitcom "That's Life", Red Bull Formula One Industrial, PilgrimRock Opera, Asia Entertainment, LA Music Awards, Paul Mitchell Industrial, Queen Mary Live, Focus Fish Flying Circus, Project Angel Food, Zurich Opera, Contemporary Ballet Commissions: "Secret Garden" (full length) State Street Ballet, "Bach to Rock" State Street Ballet, "Transmutation" Los Angeles Ballet's New Wave LA, "Sirens" Los Angeles Ballet Next Wave LA, "Luminate" Luminario Ballet, "Deconstructed" Harvard Ballet, "Taming of the Shrew" Aeolian Ballet, "Found" & "Internal Affairs" Celebrate Dance, "Artemis" Santa Monica College, MyoKyo™ full length Renegade Rock Ballet productions: Intersection 1 & 2, Garden of Reason, Image-Nation, Gone with the Whim, Avalon and Carnivinyl.
Kersten Todey

Kirsten Marbert
Kybele Dance Theater (KDT) is a professional dance company to present original works with a cutting-edge multicultural approach, purposing to awaken the audience through fusing theatrical and contemporary dance with Turkish imagery, accenting forgotten moments of life. Founded by the Artistic Director and Choreographer Seda Aybay (2003), KDT currently has 8 company dancers and offers full evening programs, mixed repertory work, educational performances and festivals. The diverse company repertory contains different styles, subjects, lengths of work that is created to inspire, think, and educate the audience. The company has toured and presented Seda Aybay's different works in Los Angeles, Long Beach, Fresno, Concord, San Jose, Palm Desert, San Diego, San Francisco, Seattle, and New York. KDT would like to bring contemporary dance to a larger community of all ages and all the backgrounds, that is willing to give a try to the "new" and "unknown". For more info please visit www.kybeledance.com


L.A. Contemporary Dance Company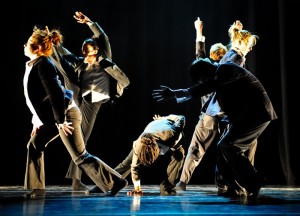 The L.A. Contemporary Dance Company (LACDC) is a repertory dance company based in downtown Los Angeles that performs a diverse repertoire of modern, ballet, and jazz influenced works representative of L.A.'s vibrant culture. LACDC is the stomping ground for the next generation of dance artists and collaborators to craft the future of dance in L.A. and beyond. Dance Spirit magazine has called LACDC one of the "25 Things We Love About Los Angeles," and describes the company as a "Vibrant, youthful repertory company under the creative leadership of rising star Kate Hutter." For more information about the company, classes and future performances, please visit www.ladanceco.org and become our friend at facebook.com/ LAContemporaryDance.

MashUp Contemporary Dance Company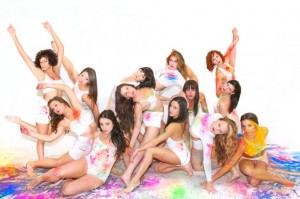 Founded in 2010 and based out of Los Angeles, MashUp Contemporary Dance is an all-female touring dance company which showcases its dancer's athleticism, stylized movement, and passion for concert dance performance. MashUp promotes multi-media collaboration and integrates dance with other forms of artistic expression such as film, painting, and live music. MashUp's movement style provides its audience access to and an understanding of contemporary dance through its unique fusion of jazz, modern, and hip-hop which values a strong foundation in ballet technique. MashUp views dance as an inherent form of human expression that reflects today's culture and social issues through movement.
MashUp Contemporary Dance Company is a Non Profit 501(c)3 organization. MashUp continually strives to keep dance and the arts a sustaining part of Los Angeles' diverse culture. We sincerely appreciate your support in achieving these goals!
Mather Dance Company is comprised of some of the best dancers in the country! This elite collaboration of dancers have and continue to work with an impressive list of entertainment Icons in the music, television, and film industry today (i.e. Rhianna, Beyoncé, Usher, Mariah Carey, PDiddy, VMA performances, SYTYCD, America's Got Talent, Glee, etc.). These exceptionally gifted dancers bring to the table incomparable training in all disciplines of dance and share one common goal: To astound and inspire audiences every time they perform. Mather Dance Company's artistry is led and inspired by Shannon Mather whose contribution to dance has been described as compelling, innovative and ultimately magical. Shannon's choreographic vision and brilliance along with these extraordinary talented dancers that make up Mather Dance Company, will undoubtedly catapult dance to a whole new level. We are excited to showcase these superstars of dance!
Natalie grew up in Seattle, WA. She has been dancing since the age of 5, training in all areas including Ballet, Tap, Jazz and Hip Hop. Natalie moved to Los Angeles at age 19 and since then has trained under many teachers and choreographers including Marty Kudelka, David Moore and Tessandra Chavez. Natalie has recently worked with Joe Jonas promoting his newest solo album "Fastlife." Her biggest passion is to perform and be on stage but when she isn't doing that she loves to hike, teach dance and find new creative outlets to express herself.

Nicholas "Slick" Stewart is a street dancer from Brooklyn, NY. He is one of the innovators of the new dance style called "Flexin". Slick's group debuted on Americas best Dance Crew Season 3, the Ringmasters Crew, in 2010. "I love to dance, thats how I let go of my emotions."is what Slick stated when asked why he loves to dance. Nicholas has been featured in LXD, Streetdance 2 invincible crew, Honey 2, Beats by Dre, Old Navy etc. He also worked with major artists such as Nicki Minaj, Katy Perry, Kanye West, Black eyed Peas,Limp Bizkit, Mindless Behavior, Super heavy,etc. His most recent works are the microsoft surface commercial and Will.i.am ft. Britney Spears Scream and Shout music video. You can also check out his new clothing line called "Quev" ateverythingquev.bigcartel.com for some smooth tees.

Sophia Lucia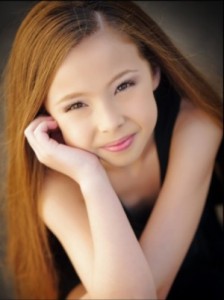 10 year old Dance Prodigy, Guinness World Record Holder and was Featured on the Hit Lifetime TV Series, Dance Moms, Sophia Lucia loves to dance and strives each day to be the best she can be by pushing her ability to the limit.
Sophia started dancing at the young age of 2 years at San Diego Dance Centre in Poway, CA and is now, flourishing to be one of the most exciting and top sought out talents in the industry. She trains 35 to 40 hours a week in Jazz, Contemporary, Tap and Ballet. Sophia's focus and determination is leading her to excel in many ways as in setting the New Official Guinness World Record of 55 Consecutive Pirouettes, spokes model & designer of her new line for California Kisses Dance Wear and several National Champion Titles. At such a young age, she has been scene on numerous television shows such as 'So You Think You Can Dance,' Disney's hit show 'Shake It Up,' 'Dance Moms,' 'X-Factor' and 'America's Got Talent,' plus several talk shows like 'The Ellen Show,' 'The Ricki Lake Show, to name a few. She made her film debut in 2010 as child star icon, Shirley Temple in the Fox Legacy Movie "The Shirley Temple Story."
Sophia's ability to captivate an audience with her artistry is one of a kind. Her performances have catapulted her Internet stardom and taken her across the world to do what she loves most, dance.
So, keep an eye out for Sophia Lucia, because the future looks bright for this dance star!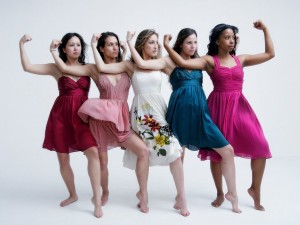 SOUL LAB DANCE PROJECT is an all female dance collective founded in 2010 by graduates of the UCLA Department of World Arts and Cultures/Dance. Soul Lab was founded on the belief that our members' diversity- of opinions, backgrounds, and dance practices- is our strongest asset in creating unique and exciting work. For us, being an all female dance collective does not mean focusing on women, but rather that we are women focusing, acting as agents of provocation through our dance-making. Whether onstage, in the classroom, or at a poolside backyard, to experience Soul Lab Dance Project is to be challenged, affirmed, and moved.
Talia's background in the dance industry includes behind the scenes work on SYTYCD assisting some of the industry's top names in the business. Talia is the Director of LIV Dance. She has taught in Poland at the FNF Dance Intensive and she has just returned from Russia teaching with Project 818. Talia is based in Los Angeles, however she is usually traveling as her teaching and choreography is high demand across the United States.
On March 8, 2012 her first LIVE show "The Difference Between Sinking and Drowning" was presented to a sold out audience in her home town of Phoenix Arizona.
It is a privilege to showcase dancers at this event that is dedicated to giving back to the local community in Los Angeles.  For more information on "The Difference Between Sinking and Drowning" please visit www.livdance.com.

Terri Best's career as a dancer, choreographer and teacher spans nearly three decades. Her television, commercial and stage credits include: Star Trek: Phase II, McDonald's, the Dolly Parton and Kenny Rogers Christmas Special, the American Choreography Awards and the 15th Annual Golden Eagle Awards. She is artistic director of the Lester Horton Award winning company, Terri Best Dance, and has been honored four times for her choreography at the Dance Under the Stars Choreography Festival. Described by the L.A. Times as "Thrilling, in your face [with] a soaring sense of promise…" her work has also been commissioned by the L.A. Contemporary Dance Company, Commonality Dance Company and the Trudl Zipper Dance Institute. Recipient of the 2008 Stanley Holden Award for Distinguished Teaching, Terri is on faculty at EDGE Performing Arts Center, and conducts master classes throughout the U.S. and abroad.
Tricia Miranda, a native of Arizona, began her training at the age of 4 in ballet, tap, jazz and hip hop. She made her big move to Los Angeles in 2001, where she started to build her name as one of the top female dancers and becoming one of the most sought after hip hop instructors and up and coming choreographers in our country. She has danced and toured with artists such as Britney Spears, Beyonce, Black Eyed Peas, Fergie, Jennifer Hudson, Ne-Yo, Jennifer Lopez, Usher, Jay-Z, Destiny's Child, Jamie Foxx, Prince, Snoop Dogg, Flo Rida, Lebron James and Tom Cruise. She has choreographed for artists such as Beyonce, Will I Am, LL Cool J, Eve, Busta Rhymes, Snoop Dogg, 50 Cent, The Dream, Jamie Foxx, Nick Cannon and for shows/commercials including SYTYCD Season 6, Rupaul's "Drag U", The "NewNowNext Awards", Sprint, Sears, Nair and her recent works with Missy Elliott's new artist and protege, Sharaya J. Tricia has performed and choreographed on countless award shows and has also had the opportunity to assist many of today's most sought out choreographers including Rich and Tone, Brian Friedman, Jamal Sims, Tyce Diorio, Fatima, Frank Gatson, and Tabitha and Napoleon, just to name a few. Her most recent credits include "The X Factor USA", the feature film "What To Expect When You're Expecting" and she has just been added to the prestigious convention "The Pulse" as a guest faculty member and Protege choreographer.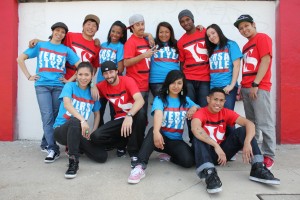 Versa Style is a dance ensemble that consists of young, committed and conscientious artists representing the diversity and beautiful complexity of Los Angeles.
We create highly energetic work that fuses dances that are culturally significant to our community. These forms include Hip-Hop styles such as 90s Hip-Hop, House, Popping, Locking, Whacking and Boogaloo, and Afro- Latin styles such as Salsa, Merengue, Cumbia and Afro-Cuban to name a few. As a reaction to the widespread media misrepresentation of these dance forms, Versa-Style specifically aims to perform for the youth of Los Angeles to instill the roots, history, and social and political issues surrounding the art of our generation.
Hip-Hop breaks color lines by creating a forum where people come together for a common passion rather than grouping themselves by race or socio-economic backgrounds. Versa-Style demonstrates freedom of expression, freedom of individuality, hard work, self-discipline and dedication to the form.