The DANCESCAPE XVI 10th Anniversary Gala will be held Wednesday, May 14, 2014 at Club Nokia, downtown at LA Live.

DANCESCAPE is a benefit event featuring live performances choreographed and performed by seasoned professionals and the dance world's fastest rising stars. Proceeds from each Dancescape production are donated back to the community in the form of proposal funding and program grants to support arts and music education initiatives in local schools.

We are thrilled to announce the following performers and choreographers who will be taking the stage this year at our 16th Dancescape production.
PERFORMERS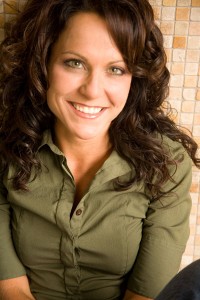 Alex Little, a native of Seattle, Washington, is now based in Los Angeles, where she is teaching at Edge Performing Arts Center in addition to the Young Americans College of Performing Arts. Alex performed and taught on three international tours with the Young Americans; two of which she directed. She has worked with renowned artists like Mandy Moore, Terry Beeman, Doug Caldwell, Mark Meismer, Adam Parson, Rhonda Miller, Jessica Hendricks, Nicole Harlan and Cody Green; as well as multi- Emmy award winning director/composer Mark Watters, Drama Desk & Emmy Award Winner Michael Curry & Design, figure skaters Amber Corwin & Matt Evers, and more.
ANDREW WINGHART
Andrew Winghart is a choreographer originally from Elm Grove, Wisconsin. He moved to Los Angeles after high school to attend the University of Southern California on a full tuition academic scholarship, from which he will graduate in May of 2014 with a joint degree in Business Administration and Cinematic Arts. Even while working on his studies, Andrew still made a name for himself as a choreographer in the Los Angeles arts scene. His work is loud and straightforward, described once by The Industry Voice Newsletter as "monumental, genius, technical, ridiculous, prodigious, gigantic, etc." Andrew is a two time Capezio ACE Awards finalist, has worked on So You Think You Can Dance, and recently choreographed music videos for Jeremih and new artists with Kanye West's G.O.O.D. Music. His clear and dynamic viewpoint continues to solidify his position as an up-and-comer in the dance industry. You can also currently find him on tour with the renowned JUMP Dance Convention.
COLABO YOUTH DANCE
collectiveUth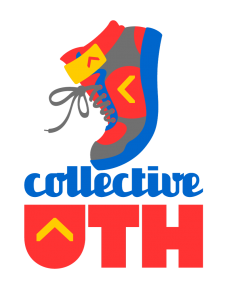 Bringing young dancers and professional choreographers together to create art in motion. Founded in the summer of 2011 by Andrea Jasper, along with her daughter, Kianna, and Dana Vaughns, collectiveÛth™ is a group of young artists from all over the country… joined together to by their love for dance!
What We Do!
collectiveUth encourages and provides opportunities for young people to do what they love in a positive, nurturing environment. We work closely with industry professionals to showcase emerging talent. We promote unity and support for one another.
DANA FOGLIA DANCE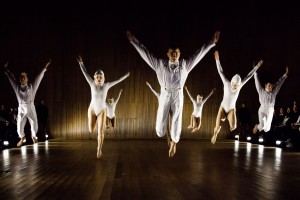 One of the most sought after dancer / teacher / choreographers in the country, Dana has performed and taught dance both nationally and internationally. She trained extensively in ballet and modern with the Seiskaya Ballet Academy and later on a full scholarship to the Ailey School. At the same time she also studied hip hop, pointe, jazz, tap and African. When only a select few were chosen, Dana was honored to perform with the Ailey Company in Memoria. Dana joined Rhapsody The Company in 2001.
She has toured and performed with top artists including Beyoncé, Janet Jackson, Rihanna, Kelis, New Kids on the Block, Fantasia and the Latin sensation Thalia and others. Most recently Dana worked with Beyoncé for her "I Am….2009 Tour" as Assistant Choreographer, personally training and preparing Beyoncé for this tour. Dana has worked with top choreographers including Frank Gaston, Rhapsody, Brian Friedman, Gil Duldalao, Tony Michaels, Rosaro and others.
FAYE VIVIANA
Originally raised in Albuquerque, New Mexico, Faye's first passion was dance. At age 15, she moved to New York City to study at the Jacqueline Kennedy Onassis School at American Ballet Theatre as a full scholarship student. While she was 16, she was invited to join the American Ballet Theatre Studio Company (now ABT II). As a professional dancer, she was invited to be a guest artist at the Nutmeg Conservatory in Connecticut and at Holland Dance Festival in the Hague, Holland. Currently, she is the Program Director and Ballet Mistress at Los Angeles Arts Collective in Westchester, where she is a founding member.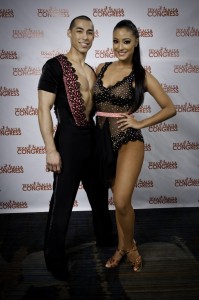 Junior and Emily are a brother and sister team originally from San Francisco and now living in Los Angeles, California. Junior and Emily have performed, taught, and competed all over the world. They are one of the hottest Pro-couples on the International circuit bringing them to be one of the best in the world. Their electrifying routines blow the roof off of Congresses, Festivals, and corporate shows around the world. They are 8-time National and International Salsa Dance Champions and are the youngest solo internationally traveling couple. They have guest appeared on 'Dancing With The Stars' in Italy and have also done promotions for 'Dancing With The Stars' in the US. They were on the hit TV show "America's Got Talent" being one of the first dance couples to bring salsa to Prime Time TV. They were also assistant choreographers on the hit TV show ' So You Think You Can Dance'.
Katherine Leist, originally from Worcester, MA, is a classically trained dancer with a BA in Dance from Hofstra University. Her career began in New York City and is now continuing in LA with credits in television, commercials, and industrials for Zumba, Nike, Audi, Apple, WIPEOUT, 20/20, Lifetime Television Network, Disney, NuSkin, Rite Aid, Paul Mitchell and Lucille Roberts. Katherine has performed at the world-renowned Madison Square Garden as a dancer for a season of the New York Titans Professional Indoor Lacrosse team. She can be seen dancing in the European artist Sofia Strati's "This Can't Be Love" music video. She also performed in Dee Caspery's The Nvitational, The Capezio ACE Awards, Carnival Choreographer's Ball, Interweave Dance Theater, Revelations Dance & Aerial Company, Dancescape, Art4Life and Dance Excellence. Katherine is also a sought out master teacher and choreographer. She is the coach of the National Championship Award Winning Hart Dance Team as well as a faculty member of The Young Americans College of Performing Arts and Star Dance Academy. Katherine also travels to teach and choreograph for various studios and companies across the country. She is always looking to grow as a dancer and teacher, broaden her horizons and further her career with new opportunities that wait around every corner.
SOPHIA LUCIA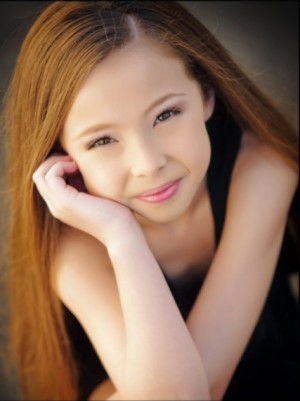 11 year old Dance Prodigy, Guinness World Record Holder and was Featured on the Hit Lifetime TV Series, Dance Moms, Sophia Lucia loves to dance and strives each day to be the best she can be by pushing her ability to the limit.
Sophia started dancing at the young age of 2 years at San Diego Dance Centre in Poway, CA and is now, flourishing to be one of the most exciting and top sought out talents in the industry. She trains 35 to 40 hours a week in Jazz, Contemporary, Tap and Ballet. Sophia's focus and determination is leading her to excel in many ways as in setting the New Official Guinness World Record of 55 Consecutive Pirouettes, spokes model & designer of her new line for California Kisses Dance Wear and several National Champion Titles. At such a young age, she has been scene on numerous television shows such as 'So You Think You Can Dance,' Disney's hit show 'Shake It Up,' 'Dance Moms,' 'X-Factor' and 'America's Got Talent,' plus several talk shows like 'The Ellen Show,' 'The Ricki Lake Show, to name a few. She made her film debut in 2010 as child star icon, Shirley Temple in the Fox Legacy Movie "The Shirley Temple Story."
Sophia's ability to captivate an audience with her artistry is one of a kind. Her performances have catapulted her Internet stardom and taken her across the world to do what she loves most, dance.
So, keep an eye out for Sophia Lucia, because the future looks bright for this dance star!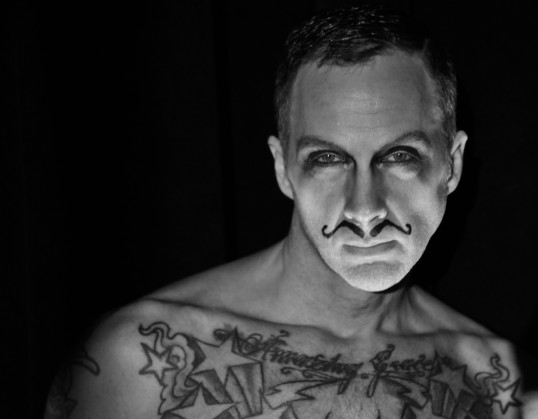 Terry Beeman is a renowned choreographer, director, dancer, and master teacher, whose name associates with artistry and passion to dancers coast-to-coast and worldwide. Terry's many talents open him up to knowledge that extends through not only dance, choreography, stunt and aerial work, acting and theater, but also narrating, directing and producing, music and film editing, and costume design.
He can be seen in commercials for TARGET BACK TO SCHOOL, RADIO SHACK, GMC ENVOY, VISA with BeBe Neuwirth, PEPSI, AT&T WIRELESS, MILLER BEER, and DIET COKE with the pop star Paula Abdul. He was the head choreographer beside Ms. Debbie Allen for the NBC hit show FAME in the summer of 2003. His television award show credits include 4 ACADEMY AWARDS, 2 MTV AWARDS, THE GRAMMYS, THE EMMYS and THE AMERICAN MUSIC AWARDS. Film credits include "SHOW GIRLS," "BATMAN and ROBIN," "ERASER," starring Arnold Schwarzenegger, and the independent film "SLEDGE."
Terry Beeman has had the opportunity to travel the world with some of the biggest names in the industry, Angel's Advocate Tour with the Legendary Mariah Carey, super star Paula Abdul, during her "UNDER MY SPELL" tour and Mega Pop Diva Whitney Houston in her"THE MOMENT OF TRUTH" tour.
Terry's latest project, "MENTAL HEAD CIRCUS" at the King King in Hollywood is a sinister night of Vaudeville antics, twisted mayhem and aerial hoopla blended together with contemporary movement and classic shenanigans. Tickets for the May 18 performance of "MENTAL HEAD CIRCUS" can be purchased here. Also showing "THE SUPER SEXY SHOW" starring his Hollywood Pin Up Girls in a dinner theater Cabaret Burlesque Show setting.
Terry Beeman Dance Company is his more visually stimulating, soul enlightening, emotionally charged and heart touching Contemporary Dance Ensemble. "ATMOSPHERE I" and "II", "BOUND", "PICCOLO CONCERTO" and "THE CLOSING" concerts have earned incredible reviews from The LA Times Dance critic Louis Segal, and independent critic Victoria Looseleaf.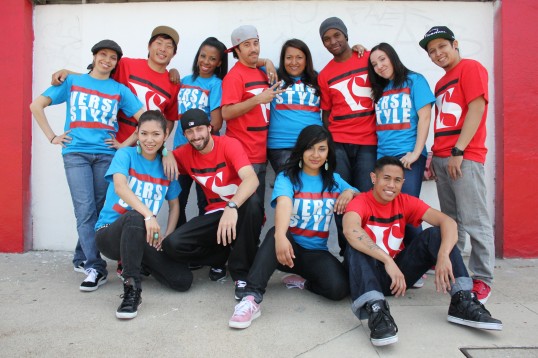 Versa Style is a dance ensemble that consists of young, committed and conscientious artists representing the diversity and beautiful complexity of Los Angeles.
We create highly energetic work that fuses dances that are culturally significant to our community. These forms include Hip-Hop styles such as 90s Hip-Hop, House, Popping, Locking, Whacking and Boogaloo, and Afro- Latin styles such as Salsa, Merengue, Cumbia and Afro-Cuban to name a few. As a reaction to the widespread media misrepresentation of these dance forms, Versa-Style specifically aims to perform for the youth of Los Angeles to instill the roots, history, and social and political issues surrounding the art of our generation.
Hip-Hop breaks color lines by creating a forum where people come together for a common passion rather than grouping themselves by race or socio-economic backgrounds. Versa-Style demonstrates freedom of expression, freedom of individuality, hard work, self-discipline and dedication to the form.