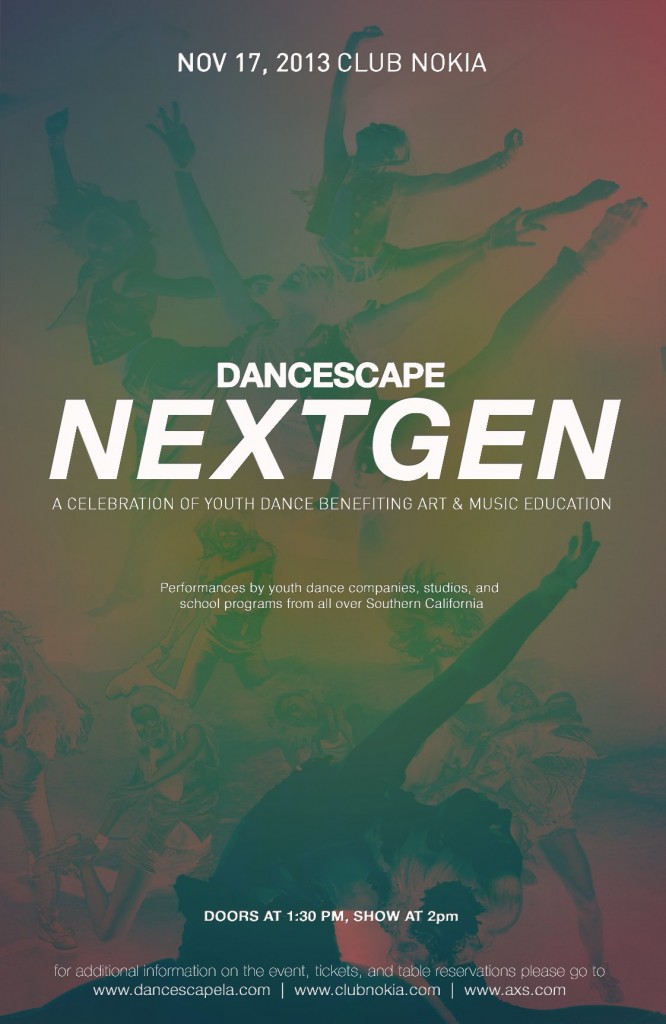 TICKETS AVAILABLE at the door the day of the event, or in advance here.
Dancescape NextGen is a collaborative celebration of youth dance bringing together dance studios, companies, and school programs from all over Southern California.
The dancers, ranging in age from middle school through college, will have the chance to rehearse and perform together, as well as watch, learn from, and inspire each other.  Performances will range from hip-hop, lyrical and jazz to tap and contemporary.
Produced by non-profit organization Cheshire Moon Inc., any and all proceeds from this event will be donated back to art and music programs in Los Angeles schools.
Dancescape NextGen will be hosted by  Faye Viviana and Luke Cook.
Faye Viviana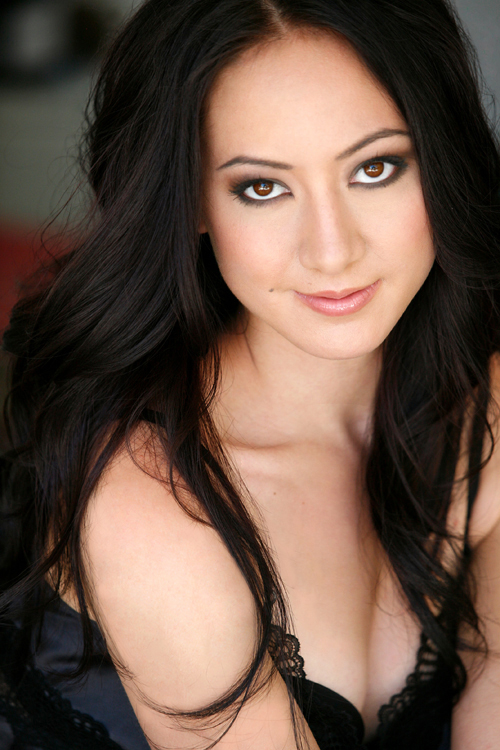 Originally raised in Albuquerque, New Mexico, Faye's first passion was dance. At age 15, she moved to New York City to study at the Jacqueline Kennedy Onassis School at American Ballet Theatre as a full scholarship student. While she was 16, she was invited to join the American Ballet Theatre Studio Company (now ABT II).  As a professional dancer, she was invited to be a guest artist at the Nutmeg Conservatory in Connecticut and at Holland Dance Festival in the Hague, Holland. After suffering from a career ending knee injury in 2007, she focused her time and attention on acting and feels blessed to have found another art form to fall in love with. She has trained in Uta Hagen, Lee Strasberg, and Meisner acting technique  at schools in both Los Angeles and New York. She has found a training home at Beverly Hills Playhouse in the Advanced Class where she continues her long term studies. Professionally, she has worked in numerous independent films in both Los Angeles and New Mexico. She stays involved in the dance world as the Program Director and Ballet Mistress at Los Angeles Arts Collective in Westchester, where she is a founding member.
Luke Cook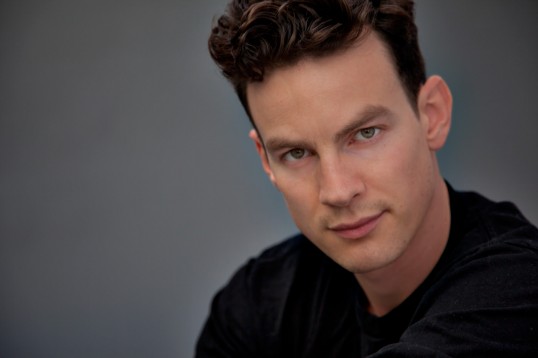 Luke Cook is an Australian actor living in Los Angeles. Playing the goofball is what he does best, as recently seen in Staged, a new mockumentary where he stars alongside Jim Piddock, but don't put him in that pigeon hole too quickly, Cook is classically trained, so all types of characters are in store for the future. He once dreamed of dancing in 80s music videos, and still kinda does…

We are excited to feature the following performers at this year's inaugural NextGen event:
Arches Dance Theatre

We are a Contemporary Modern Dance Company. As artists, we aim to heal and empower our audience and other dancers by exploring the depths of our minds, bodies, and spirits through dance. The company offers dynamic and technical exploration of themes such as femininity, ego-transcendence, self-doubt, pride, fear, and love. Arches is Co-founded by Katherine McCulla and Megan Wood
"I was attending Santa Monica College for Nursing School and got consumed by the dance department. I applied my work ethic and discipline toward dance and my passion for life awoke. I wanted to form this company because as I studied this great art form I saw all the amazing talent and raw energy all around me. It became clear the next step in life for me was to gather the artists together so we could "paint".
 – Katherine Marie
"When Katherine approached me to start Arches I was skeptical and scared but I realized that my love for dance was bigger than me and that this opportunity to express myself is really my chance to give others the opportunity to explore and share themselves as well. I want others to experience the transformational healing dance offers, as I have."
-Megan Wood
Arches recruits dancers based on technicality, physical strength, and love of dance. We have been blessed to find amazing athletes that are dedicated to improving this art form and themselves. Our goal is to reach out and touch our audience with a message of love, power, and hope.

Blak N Blue Dance Project

Brockus Conservatory of Dance and Musical Theater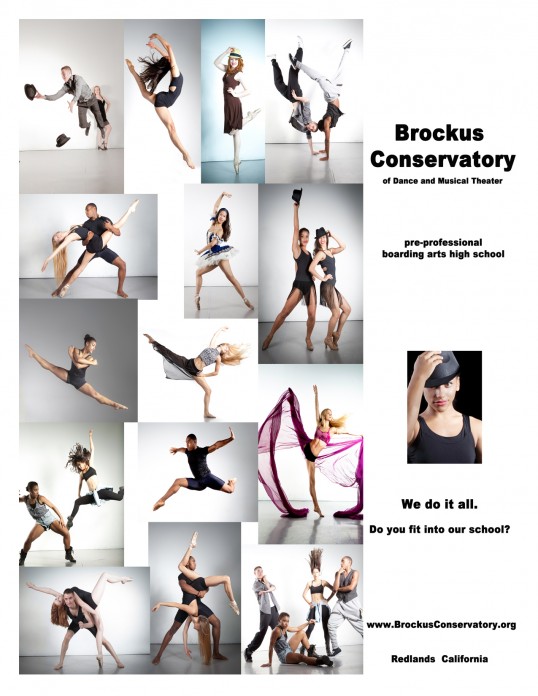 Brockus Conservatory is a focused arts high school program for dance and musical theater.  It is built on the amazing background of a prestigious faculty with a proven record of success in pre-professional artist training.  Each have worked professionally at boarding schools, arts magnet schools, high schools for the arts, colleges, universities, private conservatories and/or professional studios. At Brockus Conservatory, this faculty has joined together to create a uniquely wonderful center for learning for the next generation of artists. Many of their former students are currently working and performing in America and Europe, have won numerous awards and been accepted into the top arts colleges and universities around the world.  There are many options for students to study at Brockus Conservatory and we are excited to help you find your artistic voice.  Come… feed your passion!


Covin Hall

Dance Creations

The Dance Creations studio hosts a family-oriented environment that nurtures the technical development and artistic growth of each and every student.
For nearly 20 years, we have trained aspiring students of all ages, including recreational and competitive dancers. Students are classed together based on age, interest, dedication, and dance abilities.


Dare To Dance


Everybody Dance!

everybody dance! teaches 218 weekly classes to over 2,000 children, ages four through nineteen, at six inner-city Los Angeles sites.
 everybody dance! is supported in part by the City of Los Angeles Arts Development Fee Program, Department of Cultural Affairs; the Los Angeles County Board of Supervisors through the Los Angeles County Arts Commission; the California Arts Council, a state agency; and the National Endowment for the Arts, a federal agency.
Gabriella Charter School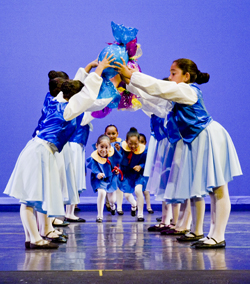 The mission of the Gabriella Charter School is to provide a rigorous, standards-based K-8 academic program, drawing upon the discipline, creativity and cognitive aspects of dance, to engage and motivate each student to develop self-confidence, critical thinking skills and habits of mind that serve as the foundation for a college preparatory education.



Kid Power / West Coast Dance Theatre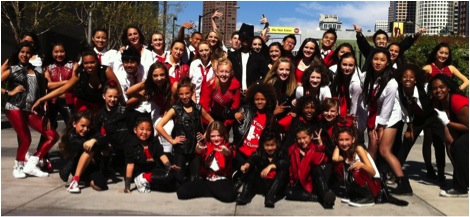 Founded  in 1993, Kid Power is a performance group of professionally trained children between the ages of 7-20, under the direction of artistic director, Norine B. Xavier. They are all expected to maintain an above average GPA.  They are given opportunities to train and perform by Ms. Xavier through her performing arts school, The West Coast Dance Theatre in Northridge.  Over the years, they have performed and worked with the following artists: Michael Jackson, Smokey Robinson, A.R. Rahman, The Rockettes, Ron Howard and Brian Grazer of Imagine Films, Sinbad, Randy Newman, Mohammad Ali,  to name a few. They have worked for the following organizations at major hotels, arenas and convention centers:  March of Dimes, Children's Burn Foundation, Pac 12 Men's Basketball Tournament, Dancescape L.A., Nike 3 on 3 Basketball Tournament, the Pulse Dance Convention as a featured guest; Make a Better World Foundation, and the American Medical Association. They have performed and toured through the U.S. and abroad including appearances at Disneyland, Disneyworld, Euro Disney and The Big Red Boat. They have represented the U.S. as young ambassadors in the Bahamas, England, France, Wales, Russia, Japan, Australia and China.
The Pretenders Studio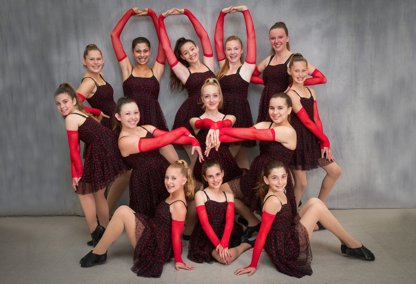 Our mission is to bring together a lively, passionate, experienced, highly skilled and dedicated team of teachers in order to enhance and inspire the abilities of talented, committed, and driven students. There is nothing more rewarding than watching talent blossom, passion grow, strength manifest, and pride arise as a result of hard work and dedicated learning.
We believe dance has the power to heal and bring about change therefore, pivotal to our program is the use of dance and performing arts in community service outreach and charity work. We are proud to be a dance community that is not only known for our ability to train well skilled dancers but also one that gives back to our community and makes a difference for the better in the world through the use of our art.

Sophie Dance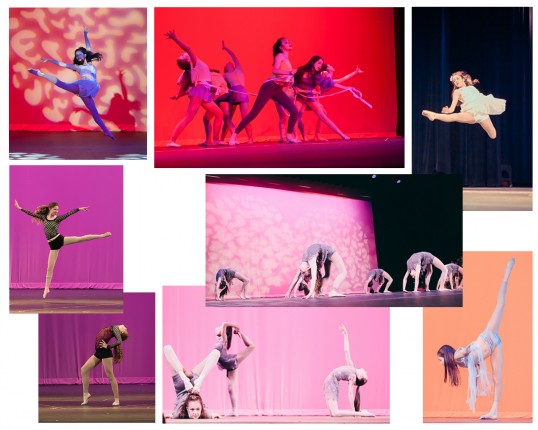 We are a non-competitive dance studio that not only focuses on dance skills, but original and creative movement while encouraging self-esteem with age appropriate expectations and the joy of dance.  We teach dancers from the age of 18 months to 18 years!
Specific Ocean Crew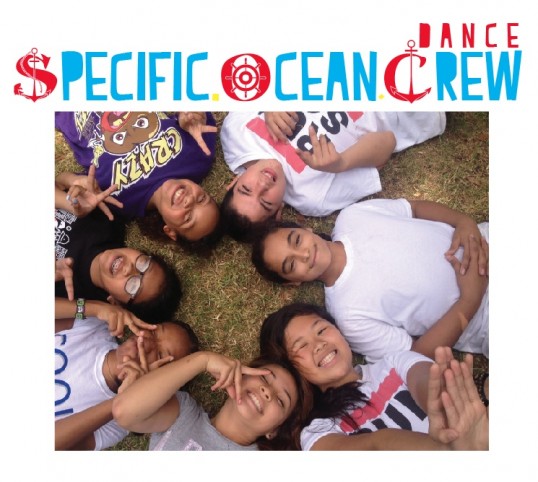 Coached by Lisa Medford, also instructor at the Pretender's Studio, the SPECIFIC OCEAN CREW  is an independent crew of young Hip-Hop dancers in North Hollywood, owning their craft, inspiring peers to create more and compete less. SOC dances to perserve the original spirit of Hip-Hop which is Peace, Love, Unity, & Having Fun, while fusing it with the the possibility in each present moment, to always progress and evlolve.
LA, Cali Love, free flow like the Pacific, but don't get us twisted, we keep it specific. Hittin' every beat off your favorite track, SOC is the truth, and we always gotcha back!
Urban Xtreme, who are currently working on their debut EP, is the hottest teen pop girl group with an international following resulting from Disney Channel.
Known for their energetic performances, vibrant style and spunky personalities, Urban Xtreme, became a fan favorite, starring on Disney Channel's Make Your Mark- Shake It Up, performing alongside of Zendaya and Bella (Shake It Up), Ross Lynch (Austin & Ally) and Debbie Ryan (Jessie) and gracing Entertainment Weekly with Justin Bieber.
Sponsored by Vlado Footwear, Miss Jessie's and My Water, the girls have been seen performing and co-headlining numerous events and venues such as The Roxy, the BET Experience at the Staples Center, Stub Hub Center (formally Home Depot Center), Nick Cannon's Take Action Leadership Event at Paramount Studios, for over 3000 attendees, NRG tour along with IM5, Kenton Duty and Ochoa Boyz and co-headlining with Kidz Bop. They, also, have partnered with the American Heart Association promoting healthy living to tweens and teens and take part in national school tours, reaching thousands of kids promoting Anti-Bullying and Childhood Obesity Prevention.
Ryan, Regan, Alisson and Anaya of Urban Xtreme empower youth through music and dance with their "Show Up and Show Out" motto, and exude professionalism, innovative vision and a passion for the arts that surpasses their years.