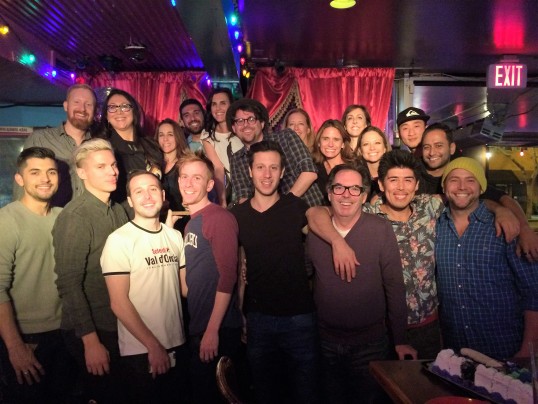 We'll be at Hamburger Mary's this Sunday, September 30th for another great night of cocktails, cards and callbacks! The fun starts at 8:00 pm, with fantastic prizes awaiting our game-winners (see the full list here).
The menu offers much more than just hamburgers, and a full bar with extensive drink menu will keep you hydrated during game play!
Table reservations can be made by calling the restaurant directly; additional details here.  $20 (cash) at the door for 10 bingo cards.